Seamless Pipe
Our seamless pipe manufacturing process includes: the heat rolled pipe and cold drawn pipe, Seamless Tubes Manufacturers, this is a process that starts at the steelmaking until the pipes are completely finished in our facilities. This allows us to ensure the quality and uniformity of the pieces.
Besides China which is our base of operations, our state-of-the-art facilities are strategically located in South-Asian countries, this allows us to provide our customers with a local and global presence enabling them to optimize the process of selection and reduce overall costs.
WRG seamless pipes are widely used on the onshore and offshore fields. Their quality is approved by many of the world's most famous companies such as: Shell, KNPC, PETRONAS, MAERSK, ADCO, KOC, SPDC, and CNOOC amongst others.
Pipeline and Processing
Standard Grade & Application

Grade Availability

Onshore; Service Offshore / Subsea Service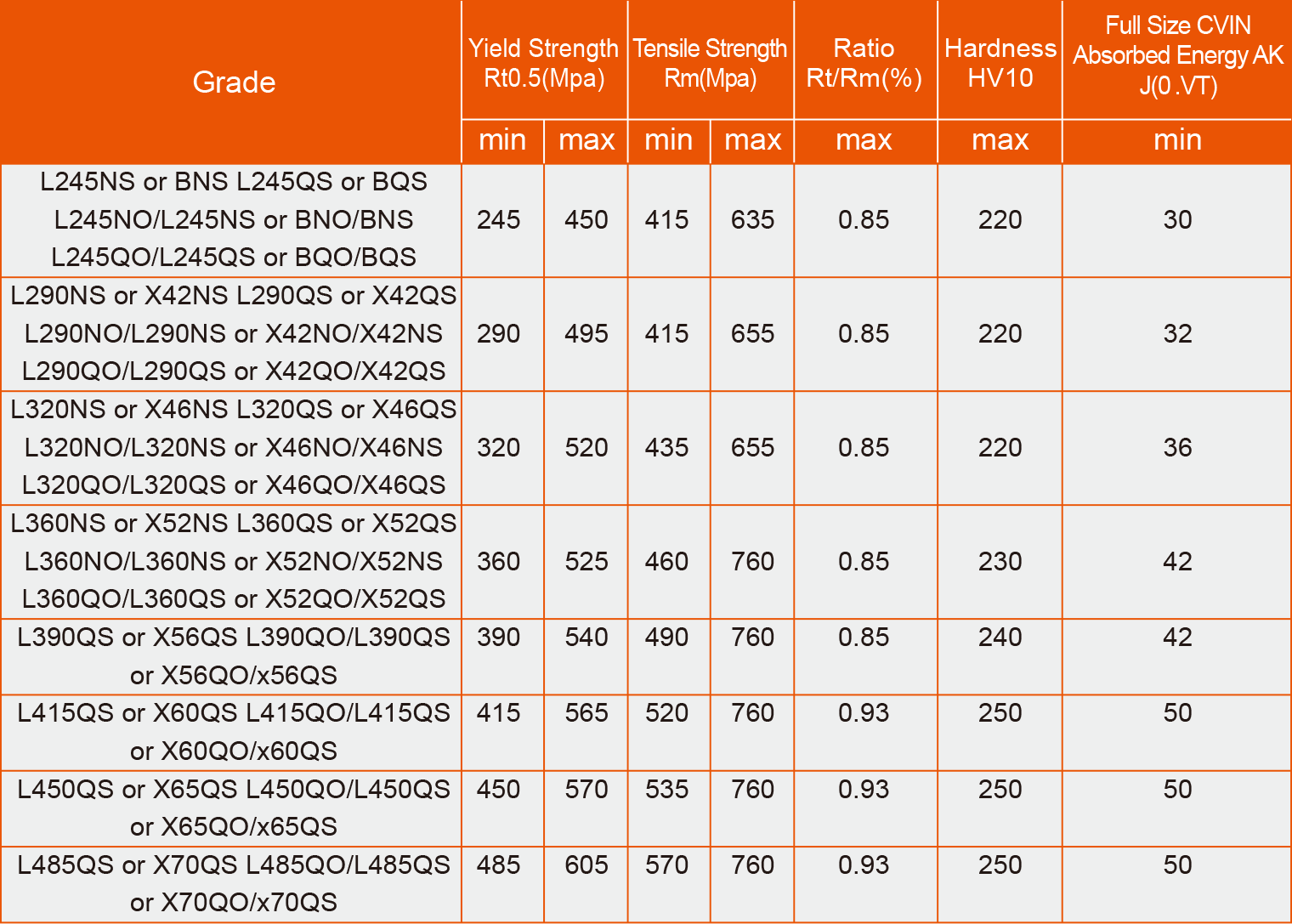 Sour Service (H2S, Corrosive Areas)

High Temperature Steam Service
CSAZ245.1 Steel Line Pipe, CSAZ662 Oil and Gas Pipeline
Product Chenmical Analysis(max.wt%)

Menchanical Properties Test